Yesterday, SAPInsider hosted a Q&A on SAP and SuccessFactors Compensation Management.  You can view the full transcript here. It is always challenging and fun to do these live Q&A blogs because when you are in the "hot seat", you need to think (and type!) fast.  Because we only had less than two weeks of marketing for this online event, I was skeptical on the amount of attendees who would show up, but the turnout was a lot higher than I thought. I did see a ton of questions flood in but was only able to answer an hour's worth.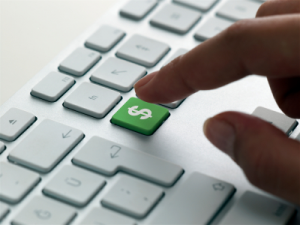 Some takeaways from my chat were the following:
Customers are still confused about the longevity of SAP ECM (Enterprise Compensation Management). I had to (again) reinforce that SAP will not be stopping support of this module. In fact, there is a program called "Customer Connection" which SAP exclusively has for listening to the user community for minor enhancements to the product.
SAP is currently building an integration between SAP HCM On premise and the SuccessFactor's Variable Pay module. One of SAP's Product Managers for Compensation/Variable Pay, Deeksha Mittal, was nice enough to join me in on the conversation to articulate some high level timelines for this. She mentioned: "we are working towards an integration between Variable Pay and SAP HCM as well and is definitely on the roadmap for 2014. By the end of 2014 (your next planning cycles) you should be able to take advantage of the integration between Variable Pay and SAP HCM."
Regardless of using on premise or cloud compensation, customers' pain points are focused in similar areas, such as: data integrity, process efficiencies (workflow/approvals), and integration with payout process (payroll and/or data extract to equity 3rd party administrator). It doesn't matter where you deliver your compensation – these themes follow us regardless of platform.
As in other modules, customers who have implemented on premise solutions  are trying to understand how extensible SuccessFactors Compensation/Variable Pay is. I briefly mentioned the introduction of the MDF (Meta Data Framework) as well as SAP HANA Cloud Platform as ways that SAP/SuccessFactors are opening up the platform. Will cloud compensation ever be fully customizable? No, but these tools can be evaluated by the customer to see if their processes' complex and/or unique logic can be incorporated into SuccessFactors' technology.
Some mention was made with respect to  future modeling capabilities coming in SuccessFactors. Deeksha Mittal mentioned: "At present, the SuccessFactors Compensation & Variable Pay modules provide flexible ways for defining budgets. We are definitely looking at more advanced modeling features that will help HR to develop more effective comp and bonus plans that are in-line with the company's financial and HR goals."
I think it would be beneficial to do another compensation session later in the year since there was so much interested. I will talk to SAPInsider about that.
And hope to see some of your this year HR 2014 in Orlando or Nice, France. I will be doing several sessions this year, including one on compensation: "A guided tour of compensation management functionality: On-premise vs. cloud"
Please remember to follow me on Twitter @jeremymasters
Until next time!
Jeremy