Like many of my colleagues attending HR2014 (produced by the @SAPInsider team), I am getting ready for HR2014 in Orlando March 11-14, 2014. I will be delivering 4 sessions this year: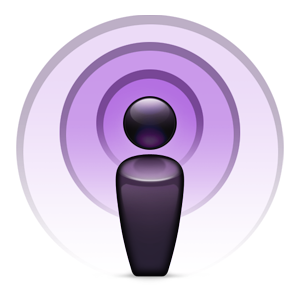 I recently did a podcast with Kristine Erickson (twitter handle: @SAPinsiderKE) from @SAPInsider to sum up my SuccessFactors Talent Management Fall 2013 Seminar as well as look at the year ahead including the conference: What's next for SAP ERP HCM Jeremy Masters shares his advice on SAP HR on-premise & cloud and the trends to watch at HR 2014. We chatted on the overall SAP HCM roadmap, SuccessFactors integration, HR Renewal 2.0, SAP Fiori, and Employee Central among other topic areas.
I will also be doing an Ask-The-Experts session with several other industry colleagues during one of the evenings. This is an underutilized part of the event where you can grab a beverage and sit with someone in a relaxed atmosphere to discuss anything you want. For this year, the SAPInsider team was able to compile a great group of folks including:
Martin Gillet, Cogilius bvba
Josh Bersin, Bersin by Deloitte
Christa Degnan Manning, Horses for Sources
Jennifer Adams, AspireHR
Bill Kutik, Independent
Danielle Larocca, SpinifexIT
Kellie Fitzpatrick, Symphony Management Consulting
Lisa Rowan, IDC
Mark Brandau, SuccessFactors, an SAP company
Margit Bauer, SAP AG
Yannick Peterschmitt, SAP AG
Jeremy Masters, Worklogix
Sylvia Chaudoir, Deloitte
Brandon Toombs, Toombs Consulting
Brigid Sternberg, SpinifexIT
Jarret Pazahanick, EIC Experts
Mike Timm, ICG
Venki Krishnamoorthy, Deloitte
Steven Hunt, SuccessFactors, an SAP company
Luke Marson, HRIZONS
Peter Howes, SuccessFactors, an SAP company
Joachim Foerderer, SAP AG
Steve Bogner, Insight Consulting Partners
There will be a great group of speakers this year with fresh content. You can see who is speaking here. Too many sessions to mention that sound great, so I won't even attempt to list…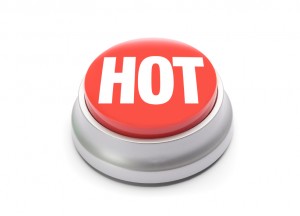 Some of the hot topics from this year will surely include (in no particular order):
HANA roadmap for HCM, specifically anything in addition to the payroll work that has been done so far…
SAP Fiori and the roadmap for HR apps. Wave 2 brought no HCM apps, will we see what Wave 3 will bring for HR?
SuccessFactors Talent Management enhancements (such as the new "Presentations" functionality which was just released 1402).  By the way, if you haven't already done so, please join the new LinkedIn group dedicated on SuccessFactors Talent Management.
SuccessFactors Employee Central updates.  I am looking forward to hearing the 12 month roadmap especially around Time management.
Updates related to the Customer Connection program in areas such as on premise Compensation, Learning (SAP LSO), and E-Recruiting.
Further integration of SAP Jam into everything SAP HCM and SuccessFactors.
HR Renewal 2.0 and the roadmap ahead for SAP Core HR innovations.
Hope to see you there. If you are not able to make one of my sessions, please drop by booth #315 in the Exhibit Hall and say hi to me or one of my Worklogix colleagues during one of the breaks.
See you all soon!
Jeremy (twitter handle: @jeremymasters)
(Twitter hashtag for the event is #HR2014)