Today marked the end of an era of SAPInsider events. For the past 11 years, these events have been a great venue to reconnect with colleagues and customers.  All in the spirit of knowledge sharing, knowledge harvesting, growing the eco-system – without the sales pitch. Customers really appreciated these conferences for this reason. Maybe there will be more opportunities in the future with conferences like this.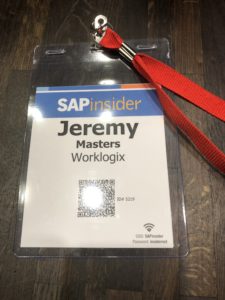 The European conferences always offer huge opportunities for speakers, especially from the US. Imagine the irony with a Yankee like myself talking to an EU audience about GDPR and the EU-US Privacy Shield.  My joke that the "NSA is listening in now on this very session" draw laughs from the audience, but the room quickly sobers up when we realize what's at stake when we talk about data privacy and our care with personal data.
Coming to the EU is also a wakeup call to understand struggles with new technology adoption, in particular, HR cloud.  It's easy to make a case to migrate HR to the cloud in a sales presentation, but harder to do so in a context where organizations are not ready (for a multitude of reasons, some of which are more valid than others).  These are the conversations that are needed more often together – to understand a context for technology growth and to plan a realistic roadmap.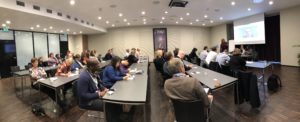 Reflecting back on over 10 years presenting in Europe at SAPInsider, it's been a heck of a ride, and looking forward to the next 10 years+ in whatever form that shapes to be.  It's essential to do for all the reasons above. The coffee and croissants are a plus too 🙂 .
Until the next trip across the pond…
Jeremy